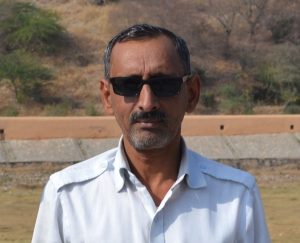 I have had a great trip, thanks to the relaxed start with a three days visit to the Golden Triangle (Delhi / Agra, Jaipur) with Sunil (nickname Pandit) as my driver. I have travelled around on my own for 10 days. I have done this before, but it was my first time in India. It was a pleasant start.
Sunil is a friendly and quite person. We agreed on the programme in good consultation but sometimes it had to be adjusted. I felt myself safe in Sunil's car, passing through the chaotic traffic. In those three days I have nearly seen everything that I wanted to see. As a thankyou I have given Sunil a tip.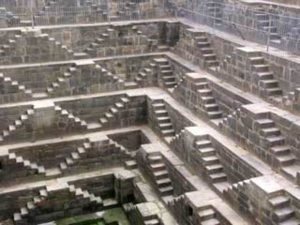 The first morning we have driven from Delhi to Agra. I have spent the afternoon by visiting the Taj Mahal and the Red Fortress. Sunil had arranged a tour guide who has showed me around and also spoke good English. The next morning we have left on time for a long trip to Jaipur. We have stopped in Fatehpur Sikri – Keoladeo Park – Abhaneri and at the end of the day we arrived in Jaipur.
The last morning I have visited some sights that were located in the city centre, and in the afternoon Sunil has brought me to sights that were further away.
Instead of travelling back with Sunil to Delhi, I have taken the train from Jaipur to Jodhpur. Sunil has brought me to the train in the early morning. Travelling by train was fine, some weeks before I had booked my ticket online. The train left on time (6 AM) and also arrived on time. A part of the train journey went along a salt lake, it was special to see that from so close.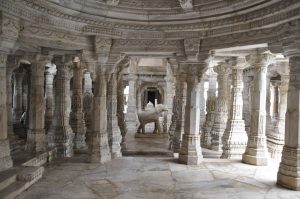 After Jodhpur I have driven together with a private driver to Udaipur. The driver and the car were booked via my accommodation. On our way to Udaipur we have stopped in Ranakpur for visiting a temple and in Kumbhalgarh for visiting a fortress. The environment was different from that in Jodhpur. The sights and the car ride were spectacular.
In Udaipur I have done a cooking class at Shashi, where I have prepared a lot of different Indian appetizers and that we have eaten together at the end. I have also made a bicycle trip with a guide (via artofbicylcetrips) outside of the city through small villages and along beautiful lakes.
I have flown back to Delhi with a domestic flight. In Delhi I have made a bicycle trip through the old parts of the city. In New Delhi I have visited an NGO, the Hope project. The NGO organised a tour through Nizzamuddin Basti.