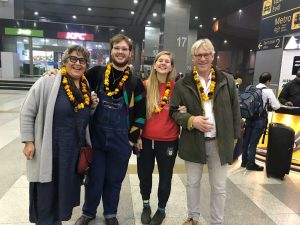 We had a great trip. We have enjoyed it to the fullest and we are recovering from all the impressions that we have gained.
It was an incredible nice ending that Heera invited us to his home. That made our trip complete.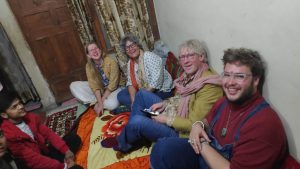 Ram is an excellent chauffeur, he is quite, caring and a safe driver.
Sometimes we had troubles with communicating with each other, because his English was not always good. Because of that there where sometimes mistakes, but no real problems. If that was the case that we would have let you know of course! Sometimes it produced rather comical situations.
What a fantastic country, what a colour, smells and architecture. Really overwhelming. Heera told us that there is also a possibility to go to Nepal. I think that is fantastic too. We are going to save up for that trip.
Again, Rob thank you very much for your mediation and your tips.
It helped us a lot.