We have ended our two weeks in India by making a journey from Varanasi to Lucknow, Agra, Jaipur and Delhi. This part of the journey took 7 days and during those days we had Ajay as our driver. He drove us safely though the chaotic traffic and made sure that we arrived safely at our destinations.
On the way, he gave us some extra tips and additions such as places of interest, restaurants etcetera. It were always good tips.
Sometimes he joined us, other times he let the two of us go. That was very pleasant.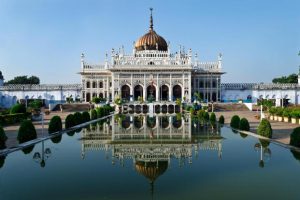 During the hours in the car and at moments when we ate together, there was always a possibility to ask questions about India. Almost always we got an answer. But sometimes he did not know and he also said that to us. We have learned a lot about the culture and religion in India.
It was always fun with Ajay. Besides our serious talk about India, we have laughed a lot thanks to his good sense of humour.
Some of our overnight stays we have arranged ourselves, the others where done by Ajay which was fine.
Good quality, for a very reasonable price.
In short if we wanted to visit India another time, than we will ask if it is possible to have Ajay again with us as our driver.