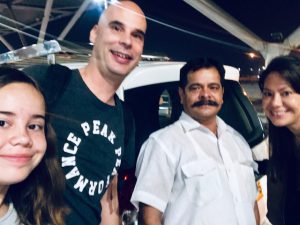 We have experienced the tour with Rattan as very pleasant.
His flexible alignment with our wishes and suggestions have led to a nice programme.
We have greatly appreciated his helpfulness in, for example, finding a local guide or rickshaw.
The conversations we had in the car about life in India in all his facets we liked very much.
In short: very successful! Definitely something to recommend.