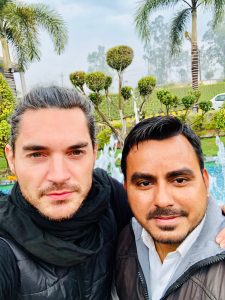 It really was a good experience to explore India with Ajay! Ajay is a professional and at the same time a really pleasant person to travel with. In 10 days I have explored Rajasthan. Thanks to Ajay I now know a lot more about the land and the buildings; the culture and the religion; the people, the habits and the food.
Special moments were visiting the Haveli's in Mandawa / Shekhawati and the Chand Baori Step Well in Abhaneri.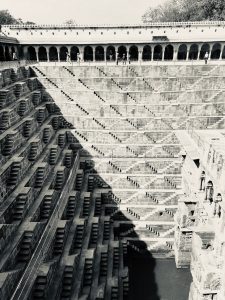 As an architect I am especially interested in historical buildings and in the contemporary people and culture. Ajay showed me hidden special buildings. In the many chats that we had together, I learned a lot about the contemporary people and culture of India. I can recommend Ajay to everybody!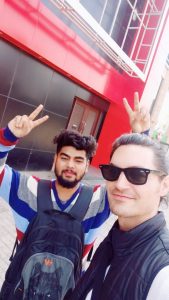 The first day in India, I have explored Delhi by metro together with Heera. Heera is an enthusiastic student. In one day he have made me streetwise in the streets of Delhi.
The last week I have stayed on my own in Rishikesh and Haridwar. Rishikesh is a really relaxed town with a lot of possibilities for spiritual deepening such as yoga, meditation and satsangs. A very good place to unwind and to come more in contact with the locals.