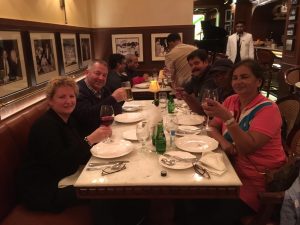 Mister Rattan Singh was a very good driver. He also choose good restaurants for us.
The next time we will definitely want to travel together with him again. India was amazing. It was a beautiful experience. We will come back again, although we had not thought that before.
Moreover we also had a very good driver in Southern India, we can recommend him as well.
The (Indian) travelling agency is mentioned in the travelling guide Trotter: Bas-Das travelling agency, mister Johnny. E-mail address: contact@bas-das.com