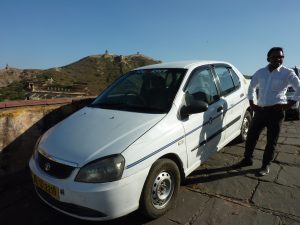 In November 2016 we, Vera and Ruud, father and daughter, have made an unforgettable trip for several weeks through Northern-India together with Ajay. Our route went through Delhi, Mandawa, Bikaner, Khuri, Jaisalmer, Jodhpur, Ranakpur, Kumbalgarh, Udaipur, Pushkar, Jaipur, Bundi, Ranthambore, Fatehpur Sikri, Agra, Rishikesh and Haridwar.
On our first day in Delhi it immediately turned out that Ajay was an excellent driver who guide us with a sense of security through the chaotic traffic of India. Besides that, he was also an excellent guide! How well we even had read up… In India everything is different! Distances between places of interest and cities are larger than you expect, prices of hotels changes before your eyes and the most beautiful places are not described in a travel guide. Again and again Ajay knew our wishes and we have visited a great mix of culture, cities, nature, touristic and non-touristic spots. During the chaos caused by the currency crisis, Ajay was very helpful to us and despite the shortage of money we were able to continue our journey. Incredible India.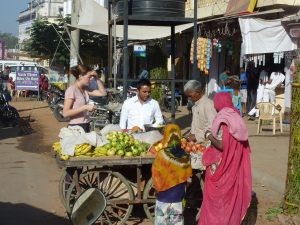 You cannot really describe India in words. It is huge but there is a lot of beauty in the little things. You are not visiting India… you are experiencing it with all your senses! The many noises (bells, cows and prayers), strange smells (incense, street foods), beautiful architecture and nature and the many unknown but delicious fruits and dishes. We have enjoyed every moment!
The car is the ideal way to travel through India. Although the travel times are long, the roads are generally good and with the overcrowded tuktuks, engines with whole families on it, buffalo carts and camel carts there is always something to experience on and along the road. Besides that Ajay has learned us a lot about Hinduism and the Indian culture and history during our journey, and it was never boring with the necessarily humour and music.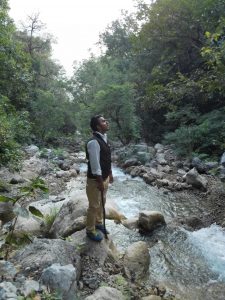 We did not book any hotels in advance and left this to Ajay. He has good connections with different centrally located hotels, still well within our budget (± €30,- per night) and a good value for money (always for the same prices, or cheaper (!) then on the discount websites). In this way, it was possible to adjust our route on site to our wishes.
Ajay, thank you very much for the many unforgettable moments!