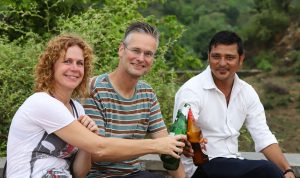 We are already a few days back home and we wanted to share our experiences with you.
A good preparation is important when you are going to an unknown destination. You did a good job in giving us some tips and tricks so that we started our journey with a restful feeling. If you are on the road for almost a month, then good communication with your driver is very important.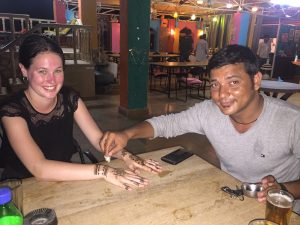 We can only be very positive about our driver Bhaskar. He is not only an excellent driver in the chaotic traffic of India, but he also has a good feeling of our wishes. All our hotels were arranged by Bhaskar. He has a good feeling of what we considered to be important. On the road, he also knew the right places where we could stop for a delicious lunch. Besides that, we have regularly spoken about culture, habits and the politics of India in the evenings while enjoying a drink. Bhaskar is a pleasant person to travel with for almost four weeks.
He also managed to arrange a solution for many practical issues. For example, he had a lot of patience in finding eyeglass fluid. He arranged a small cooler that could be placed in the car so that we always had cold water en route. He ordered a train ticket and he picked us up nicely at the station of Jaipur.
At the end of our journey, Bhaskar took us to his native village (100 inhabitants in the mountains) and to his parents which was a special experience for us.
When travelling to India, we heartily recommend Rob and Bhaskar. Hopefully we will meet again next time.