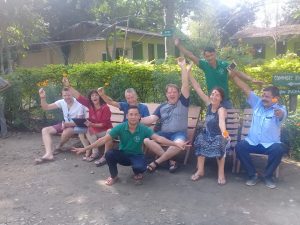 In October we have travelled to India and Nepal together with Lucia and her friends. Rattan, our driver and guide was waiting for us with a big smile and a garland when we arrived. He has taken us on a three week journey through India and Nepal. Rattan is a happy and friendly man with a lot of respect for his guests. He guided us through the busy traffic in Delhi, brought us to the top of the mountains in Nepal and showed us the most beautiful places. Rattan treated us very well. He made sure that we were treated fairly everywhere and that we paid the right price. Rattan was equipped with everything, such as bottles of water which were necessarily in the heat there. If there was something in the hotel that was not to our liking, than Rattan made sure that the staff came to fix it for us. Rattan does speak English very well and he also has a good idea of the habits in our western culture. He tried to ensure that you enjoy yourself as much as possible.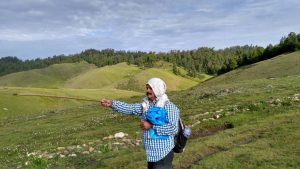 During our journey, most of the time we have stayed in hotels which were selected by Rattan beforehand. He tried as much as possible to find hotels that meet our needs (of course based on Indian norms 😊).
On our journey we have mainly seen Uttarakhand and Western-Nepal. We have drawn to Delhi, Khatima, Tanakpur, Mahendranagar and the mountains of Nepal. It was a journey with a mix of everything, we have seen the busyness of a city but also the quietness of the countryside. We have visited different temples but also natural sights such as ponds, mountains, rivers and jungles. A journey with enough variety in it.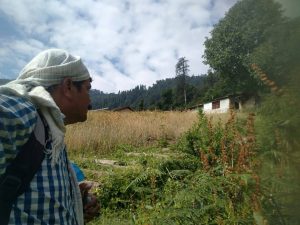 We have also met the family of Rattan, who welcomed us warmly. His son Heera took us one day on a trip through Delhi. His wife Parvati has cooked for us whereby we had a unique experience by eating our food on a roof in the middle of the big city of Delhi. We have also met his parents, sister and brother where we got a warm welcome and delicious meal.
It has been an impressive experience, whereby you sometimes have to let go your habits and open up yourself for new things. We definitely want to come back to India and we really want to appeal to Rattan's services then.
Wietse & Marianne