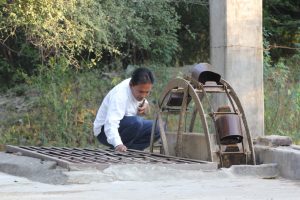 At the moment we are back home, safe and sound.
Together with our driver Deep, we have made a fantastic journey through Rajasthan. Finally we have visited Agra.
Deep is a friendly and modest man who was always ready for us. It was clever how he managed to manoeuvre through the hectic traffic of India.
In the end, we have made the whole round that we had mapped out before. Mr. No Problem, as he called himself, thought along with us and also came with advices and suggestions.
When we said that we wanted to visited a Bisnoi village, Deep told us that it was not worth visiting. At the end we went to it anyway, and Deep was indeed right.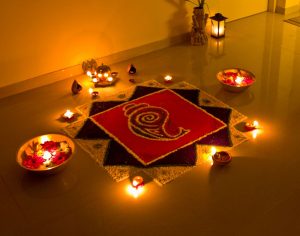 Due to the Diwali week, we were in Ranthambore at the wrong moment. It was very busy and there was only one location where we could buy our entrance tickets. That was something new. After many hours we finally had our entrance tickets. The local newspaper also indicated that this new system did not work. The tigers also did not show up. Yet we did enjoy it, thanks in part to the people that we have met there.
Most of our hotels were picked out by Deep. Good choices according to us. In the beginning Deep found it difficult to drop us in the city so that we could walk back to our hotel, because he felt himself very responsible for us.
After a few days we started to bargain in the hotels and as a result we often had a comparable price with Booking.com.
We look back with full satisfaction on our first stay in India and the service provided by Deep. Despite all the honking and the often anti-social driving by the macho boys on their mopeds and motorcycles in the small streets.