We are two couples, sixtyish, and we are very happy that friends passed Rob Pijpers' name on to us. These friends had a wonderful holiday in India a few years ago. They had arranged everything through Rob and the formula of a car and driver suited them really well.
It was beyond our wildest expectations. Everything went smoothly, nobody has been ill and we only missed the transfer to Istanbul on our flight back to Brussels, which only resulted in a three-hour delay.
We had put together the basic ideas of an itinerary in the Netherlands. We wanted to stay in India for two weeks and make a tour through New Delhi to Jodhpur, Ranakpur, Udaipur, Jaipur, Agra and Varanasi.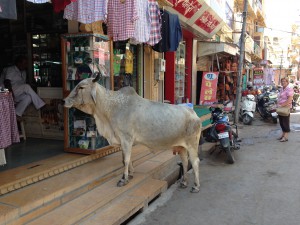 After arriving we also included Jaisalmer in our tour on our driver Sushil's advice. At first we thought it would be too much of a detour, but Sushil was right, we would not have missed this for the world.
As a driver Sushil is the best, he knows to move around the heavy traffic in a relaxed way. He is a likeable chap who responds to his clients' wishes really well. All four of us are very contented with him and we can really recommend him.
Sushil arranged everything beautifully, the hotels, addresses to have dinner, the water and beer, the touristic places of interest, but also the addresses for shopping of just taking a walk.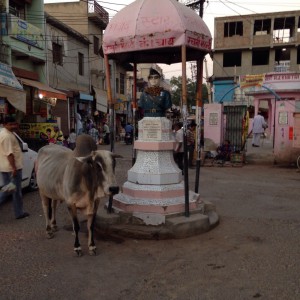 The hotels he booked for us were all very good without exception and what we really thought was very important was that Sushil came up with some good suggestions as to where to have lunch, dinner or have a cup of coffee.
Wherever we came everything was very hygienic and well-cared-for in an Indian way. Along our way we met some Dutch people who had become very ill of the food. We have Sushil to thank that this has not happened to us.
India is an extremely crowded country, filthy but very colourful. Marvellous cultures are living together there. I read on this site beautiful travel stories which I cannot surpass, but I would like to thank Rob and Sushil explicitly. They made sure our holiday in India turned out to be such a success story.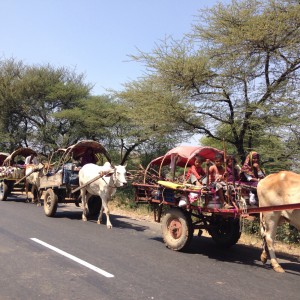 After the two weeks with Sushil we flew from Varanasi to Kathmandu to stay a week in Nepal, subsequently to Paro for five days in Bhutan and after that four days in Sikkim.
It was an unforgettable journey with actually nothing but highlights.