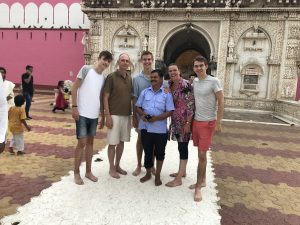 We have made an exciting journey and experienced many beautiful and special moments. But every now and then we thought: what are we doing here?
Throughout the whole journey we felt very safe and enjoyed all the impressions. Those impressions are not to be underrated: during the day all your senses are stimulated. The food was delicious and we still enjoy the ladies' beautiful clothes.
The highlight of this trip was definitely the Taj Mahal, but also the fortress in Johdpur, Pushkar; the city of Udaipur; our passage with the tractor and the dinner at Rattan's place.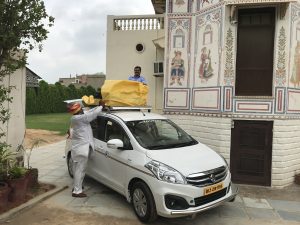 Rattan was a nice driver with a great sense of responsibility.
His English is very good, he is very customer and service oriented and also a bit selfish.
He is an extravert person and always in for a joke. Every day our car was ready and clean for us.
We could go well with him and we can certainly recommend him.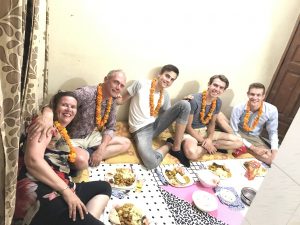 It was very special to visit India and somewhere in the coming years we want to come back, for example to go via Varanasi to Nepal. If we look back, then there was one thing that we would do differently: taking a break between Agra and Jaipur. Now we just went on and experienced so many impressions that we were saturated when we arrived in Udaipur. And then we were only halfway on our journey. One day of rest in between with a good hotel would have been better for us. If we decided to make this journey again, then we would go between October and March. In July and August it is very warm and there is a lot of rain. It is possible to do, but it is not ideal.