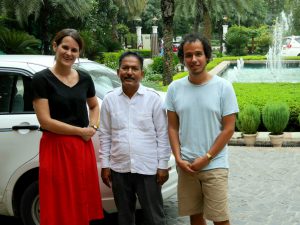 It went very well with Deep.
Deep was always on time and he brought us quietly from place to place.
Sometimes he had very good tips and he took us to surprising places.
India is a very impressive country.
During the hours in the car with Deep we had some time to settle down.
So we really enjoyed it.
We want to thank you for arranging everything and for the good care.
And that you have linked us to Deep.